Compassionate & Experienced Representation Committed to Serving Our Clients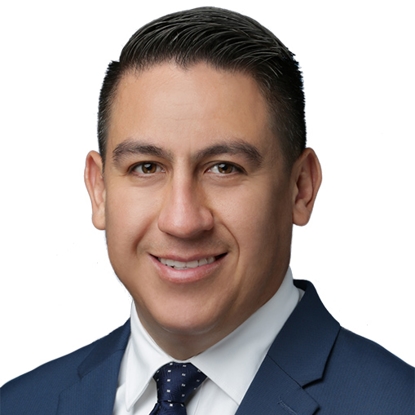 Jorge L. Zambrano
Case Manager
Bio
Jorge Zambrano is a skilled case manager at the Zambrano Law Firm. Mr. Zambrano's love of helping others inspired him to pursue a career in the legal field. He works to build lasting, meaningful relationships with the firm's clients, offering compassionate guidance and sound counsel every step of the way. He focuses his work on assisting clients who have been involved in motor vehicle accidents, including car, truck, and motorcycle accidents. No matter how complex your case may be, Mr. Zambrano is committed to helping you fight for the justice and recovery you deserve.
Mr. Zambrano began his career in banking right after high school, working for several banks in South Texas. There, he learned that each client is different and has different goals and expectations. Mr. Zambrano uses this approach when handling client cases at the Zambrano Law Firm. He approaches each unique case with compassion and empathy, working to understand your unique situation before proceeding.
He graduated PSJA High School in 2006, ranked 33 out of more than 600 students. Jorge graduated with a Bachelor in Business Administration, with a concentration in Finance at The University of Texas-Rio Grande Valley.
Mr. Zambrano works hard to stay heavily involved in his local community. He serves as the Assistant Secretary Treasurer of the PSJA ISD School Board. He also founded Shoot for the Stars Foundation in 2016, a 501 (c) non-profit organization that promotes excellence in education by developing and sustaining financial and non-financial support from the private sector to students that attend public schools in the PSJA area. Alongside local business leaders and other entities, the organization has participated in turkey giveaways, backpack giveaways, and has volunteered at local events. Mr. Zambrano is a past volunteer with the United Way, Make a Wish Foundation, March of Dimes, and Borderfest. In his free time, he enjoys spending time with his wife, Mitzy, and children, Jaziel and Mauriel.
Education
The University of Texas-Rio Grande Valley: BBA - Finance 2017
South Texas College: Real Estate; 2016
Pharr San Juan Alamo High School; 2006