Jesse Zambrano
Founding Attorney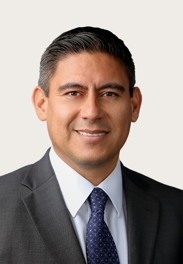 Texas personal injury attorney, Jesse Zambrano, began his professional career in the world of banking before entering the legal field. At the age of 19, he worked as a loan collector for a bank, handling all types of collection work, including foreclosures and bankruptcies. During this time, an attorney that represented the bank encouraged Mr. Zambrano to apply to law school. After being accepted to The University of Texas School of Law and graduating with a Doctor of Jurisprudence (J.D.) in 2005, Mr. Zambrano began his legal career as an associate at several law firms, handling plaintiffs and defense work. Ultimately, he founded the Zambrano Law Firm in 2011 with the goal of helping injured victims and their families, as well as consumers, business owners, and financial institutions.
Mr. Zambrano found himself drawn to the practice of law because it allowed him to help people by solving their legal issues. He relies on his strong leadership qualities in order to better serve his clients, offering zealous representation and working to protect each and every individual's rights. With every case he takes on, whether it be personal injury or another legal matter, Mr. Zambrano strives to get to the bottom of the issues at hand. He provides his clients with honest, ethical advice and works to maximize their recovery, no matter how serious or complex their case may be.
Mr. Zambrano is a graduate of PSJA High School where he played a variety of sports. This background instilled in him a strong sense of leadership, perseverance, hard work, and determination—all of which he applies to his legal practice. Mr. Zambrano earned his Bachelor's Degree in Finance from The University of Texas Pan-American before attending The University of Texas School of Law. After earning his Doctor of Jurisprudence (J.D.) in 2005, he went on to obtain a degree in banking at The Southwestern Graduate School of Banking at SMU in 2017.
Mr. Zambrano is committed to giving back to his community. He serves as the Vice President of the PSJA ISD School Board and is a member of the PSJA Education Foundation Board, among others. He has dedicated both his time and money to numerous causes, including the Boys & Girls of Alamo-San Juan, the Make a Wish Foundation, and the United Way. He is also a member of many professional organizations, including but not limited to the State Bar of Texas, Hidalgo County Bar Association, and others. In his spare time, Mr. Zambrano enjoys everything UT Longhorns and spending time with his wife, Ariana, and son, Gael.
Education
Southwest Graduate School of Banking at SMU: Banking Degree; 2017
The University of Texas School of Law: Doctorate in Jurisprudence; 2005
The University of Texas Pan-American: Bachelor of Business Administration in Finance; 2002
PSJA High School; 1998
Professional Memberships & Community Involvement
PSJA ISD School Board - Vice President
The University of Texas Chancellor Bill McRaven's Executive Council Committee
Legislative Intern for State Representative Veronica Gonzales (D-South Texas) for the 79th Legislative Session
Legislative Aide for Congressman Lloyd Doggett (D-Austin) for the 108th Congressional Session
State Bar of Texas
Hidalgo County Bar Association
Leadership South Texas Class XXVI
San Juan Economic Development Corporation-President
Boys & Girls of Alamo-San Juan-Member
Region One Mock Trial Competition-Judge
Funded the Cynthia Brown Endowed Scholarship at UT Pan American
Funded the Roy Guzman Scholarship for the PSJA Education Foundation
PSJA Education Foundation
United Way Volunteer
Make a Wish Foundation
When you need a personal injury attorney in Texas or nearby, contact the Zambrano Law Firm at (956) 627-0908 for your initial consultation.