Compassionate & Experienced Representation Committed to Serving Our Clients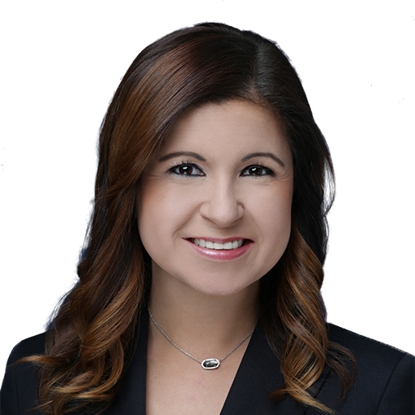 Ariana Zambrano
Chief Financial Officer
Bio
Ariana Zambrano serves as the Chief Financial Officer for the firm. With an extensive background in banking and business, Ms. Zambrano has an in-depth understanding of a wide variety of financial matters. She uses her experience to manage the day-to-day financial operations of the firm.
After graduating 6th in her class from Roma High School in 1999, Ms. Zambrano attended The University of Texas Pan-American where she graduated with a BBA in Finance in 2002, and she began her career in banking. She also attended banking school at the Graduate School of Banking at LSU where she completed her banking degree in 2014.
Ms. Zambrano is an active member of the community, and she is heavily involved in community events. She is also a member of the Shoot for the Stars Foundation, a non-profit foundation that provides school supplies to students in the community, as well as food for local families during Thanksgiving season, and funds to people in need. She is also a past volunteer with the United Way, and the Make a Wish Foundation. Ariana funded, along with her husband, the Cynthia Brown Endowed Scholarship at UT Pan American, and the Roy Guzman Scholarship, and the Jesse & Jorge Zambrano Scholarship for the PSJA Education Foundation.
In addition to being a full-time employee at the Zambrano Law Firm, Ms. Zambrano is a full-time mom to her son Gael. In her free time, she enjoys watching Spanish novelas and attending her son's sporting events.
Education
The Graduate School of Banking at Louisiana State University: Banking Degree; 2014
The University of Texas-Pan American: Bachelor of Business Administration in Finance, cum laude; 2002
South Texas Community College: Associate of Arts in Business Administration; 2001
Roma High School; 1999