Compassionate & Experienced Representation Committed to Serving Our Clients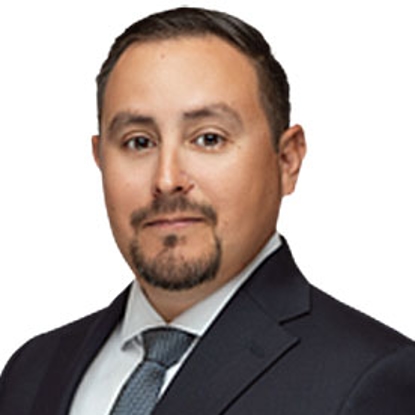 Edgar E. Garcia Jr.
Partner
Bio
Texas personal injury lawyer Edgar E. Garcia, Jr. is a valuable member of the Zambrano Law Firm team. A recent graduate of St. Mary's University School of Law in San Antonio, Texas, Mr. Garcia assists clients with a variety of personal injury matters, including car, trucking, and motorcycle accidents, brain and spinal cord injuries, burn injuries, slip and fall accidents, and more. With every case he takes, Mr. Garcia strives to provide compassionate, personalized legal guidance and honest counsel tailored to his client's unique goals. He believes that if you have suffered as a result of someone else's negligence, you deserve justice and a fair recovery. He is committed to fighting for that justice and recovery on your behalf.
Mr. Garcia understands that most individuals have never had to hire an attorney before. With this understanding, he works to make the process less overwhelming, explaining the process and ensuring that the firm's clients feel comfortable knowing they have a team of dedicated legal professionals behind them every step of the way. Mr. Garcia works hard to really get to know his clients, developing meaningful relationships that allow him to better relate and understand his clients' situations. With this empathetic approach, Mr. Garcia stops at nothing in his pursuit of justice for his clients. He works toward favorable results even with the most complex of cases.
Mr. Garcia grew up in Roma, Texas. There, he attended The University of Texas Pan-American and earned his undergraduate degree. After working as a case analyst at the Zambrano Law Firm for about a year, he decided to pursue a legal career. He earned his J.D. from the St. Mary's University School of Law in San Antonio. During his second and third year of law school, Mr. Garcia worked at a law firm in San Antonio that handled all types of personal injury cases. He was also a student attorney for the St. Mary's Center for Legal and Social Justice Clinic and a member of the Hispanic Law Student Association during his time in law school. In his free time, Mr. Garcia enjoys spending time with his wife, Mariela, and daughter, Emma, as well as hunting, fishing, and golfing.
Education
St. Mary's University School of Law: Doctor of Jurisprudence; 2017
University of Texas-Pan American: Bachelor of Science—Major: Biology; Minor: Chemistry; 2010
Roma High School; 2006
Need a personal injury attorney in Texas? Call the Zambrano Law Firm at (956) 627-0908 to get started with a consultation today. We provide all our services on a contingency fee basis!