Ivan Olivar
Office Clerk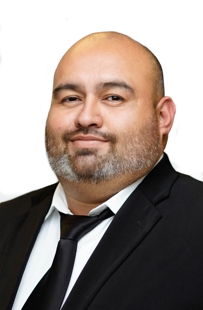 Ivan Olivar is an office clerk at Zambrano Law Firm. He is a graduate of Hidalgo High School Class of 2004. Ivan was raised in San Juan, Texas. After graduation Ivan started working as a security officer for El Centro Mall in Pharr, Texas. Ivan continued learning more about law enforcement because of his friends who were police officers at that time, and they convinced him to join The Pharr Police Department.
At the age of 21, Ivan became a detention officer and eventually became the Jail Supervisor. He served the Pharr Police Department for 10 years.
Ivan is a family man and in his free time loves to barbeque, and sing karaoke.